It's the most wonderful time of the year; the Stanley Cup Playoffs. This is the beginning of 3 to 5 games a night, staying up way too late watching a ton of fast paced, high octane, blood spilling hockey. I'm so happy I can't even feel my arms!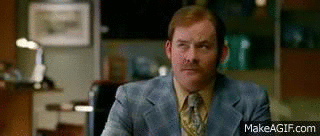 Anyhow, this will be a good series and I'm looking forward to some good hockey. We have Taranna, and I think it'll be a hell of a lot different from their 2013 series against each other. But I still enjoy looking back at the highlights of that epic B's comeback in Game 7. Especially the Toronto fan reaction, like this gem:
As I've mentioned in previous #BeerForTheGame blogs, I played hockey for many years. And I wasn't superstitious, but I did the same thing before every game, ate the same dinner before every game, and sat in the same seat before every game. That said, during the glorious 2011 Stanley Cup run I dank only stouts on B's game days. I remember Game 7 versus Tampa Bay in the Conference Finals I was out in San Jose for work and I sought out a dive bar that had Murphy's Irish Stout on draft just so I could keep the streak going. Thank God I did because who knows if the Bruins would have won otherwise.
This year since IPA's are all the kids want now I'm going with those for the Cup run. Tonight I'm going with an old favorite, Lawson's Sip of Sunshine.
SOS is a citra bomb, and with the rise of New England IPA's, Sean changed the recipe a bit to better fit the style. It had started to go to the wayside for a minute there, since the small amount bitterness in this guy scared the kids away. Sean, being the amazing brewer he is, slightly altered the recipe and brewing techniques to make it what it is today. I'm fortunate enough to live in CT where Sip is brewed (Two Roads in Stratford, CT) so I can get this lovely beer quite regularly.
Now I'm going to pop one open, sit back, and slowly let my blood pressure rise as the next few months roll out.
Go Bruins!
Hit us up at @BostonPucks and let us know what you're pouring down your face hole for tonight's game, and don't forget to tag me (@30MileDevon).
30MileDevon is a BostonPucks contributor on all things beer. He is the owner of @30MileBrewingCo in Connecticut and is a lifelong Bruins fan and season ticket holder.